Outcomes
Logo
Packaging
eCommerce website
Photoshoot
Brochure
Large scale graphics
See more websites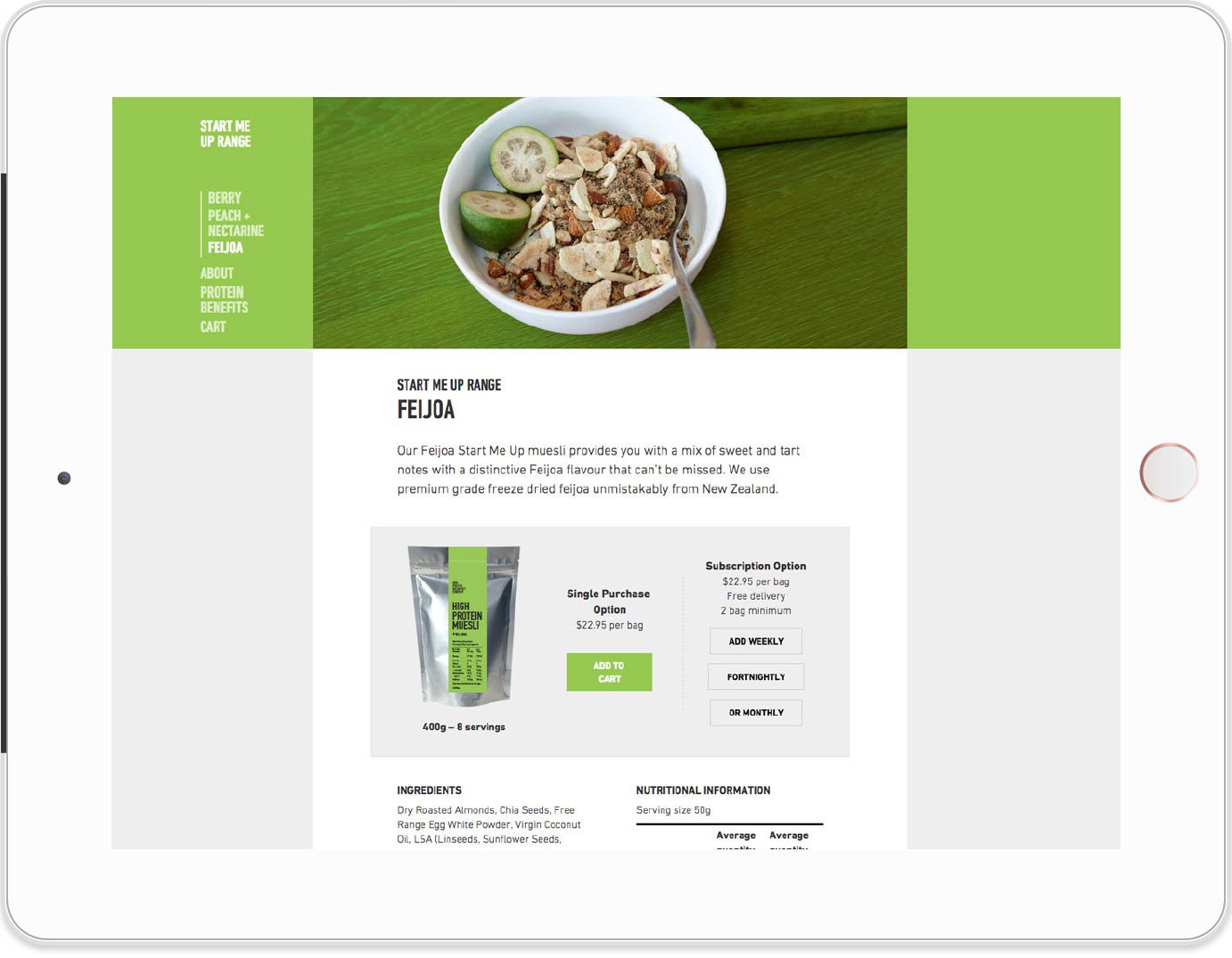 See more logos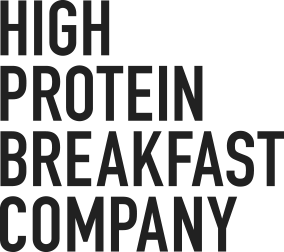 Genuinely passionate about her product, Liz attributes her weight loss success to this muesli, and loves sharing both the education around protein and this premium breakfast with others. This is serious nutrition – no compromises, no fillers, no artificial ingredients. High Protein Breakfast Company is changing the definition of muesli. Mount Deluxe has been there from the start, helping to inform the brand identity, product and packaging. Ziplock bags be gone!
See more photoshoots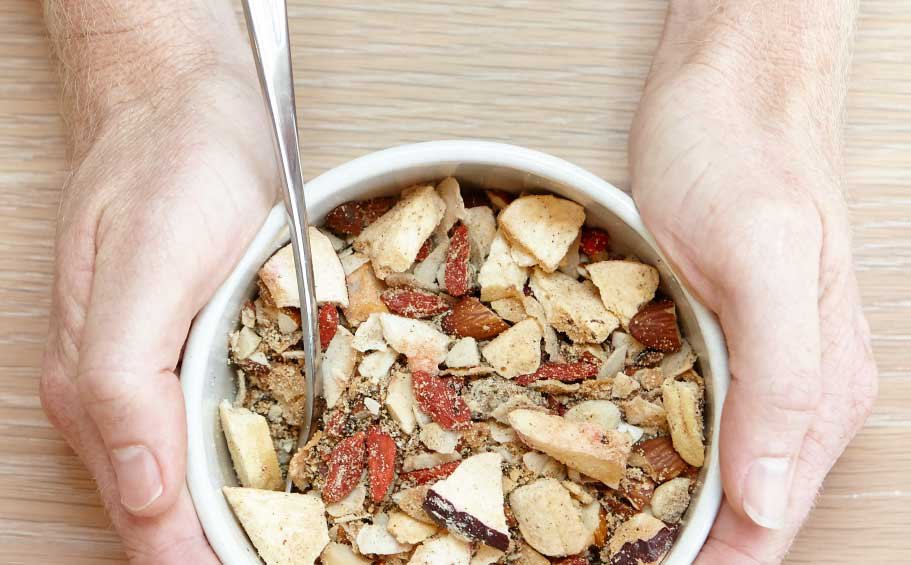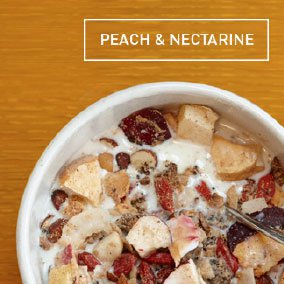 See more brochures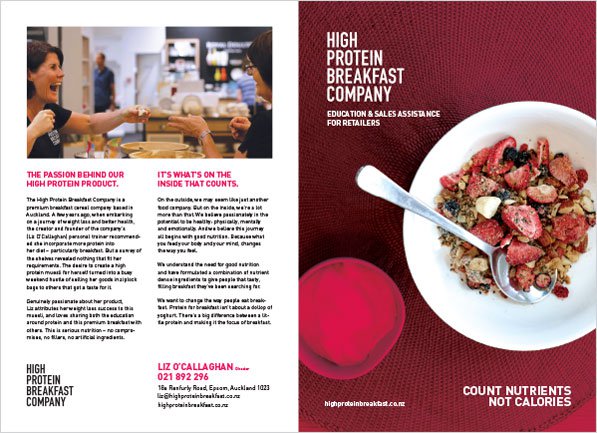 See more apparel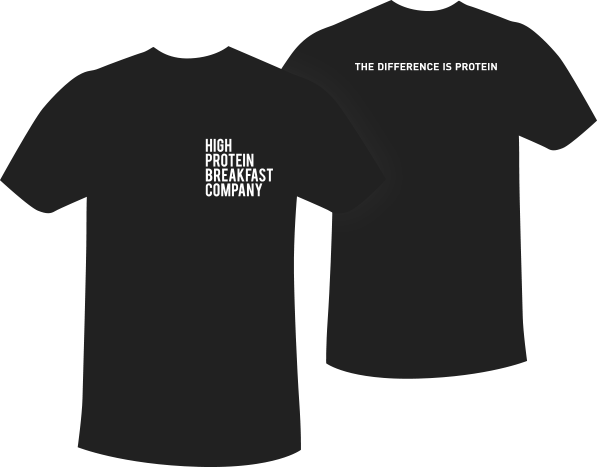 "We were so in the dark. We had no idea how to go about selling our product; how to reach our customers. But Mount Deluxe really understood what we needed. The way they summed up so simply and beautifully what we were about was really powerful and that made us more energised to carry on, and confident that we can do it. After every meeting we always felt excited to do more and sure that we were on the right path."

Liz O'Callaghan — High Protein Breakfast Company
Give Nik a call to talk through your communication needs.