Outcomes
Brand Workshop
Brand Strategy
Brand Development
Marketing Collateral
Large Scale Graphics
Copywriting
Photography
Point of Sale
Digital Campaigns
Animation
See more logos brand strategy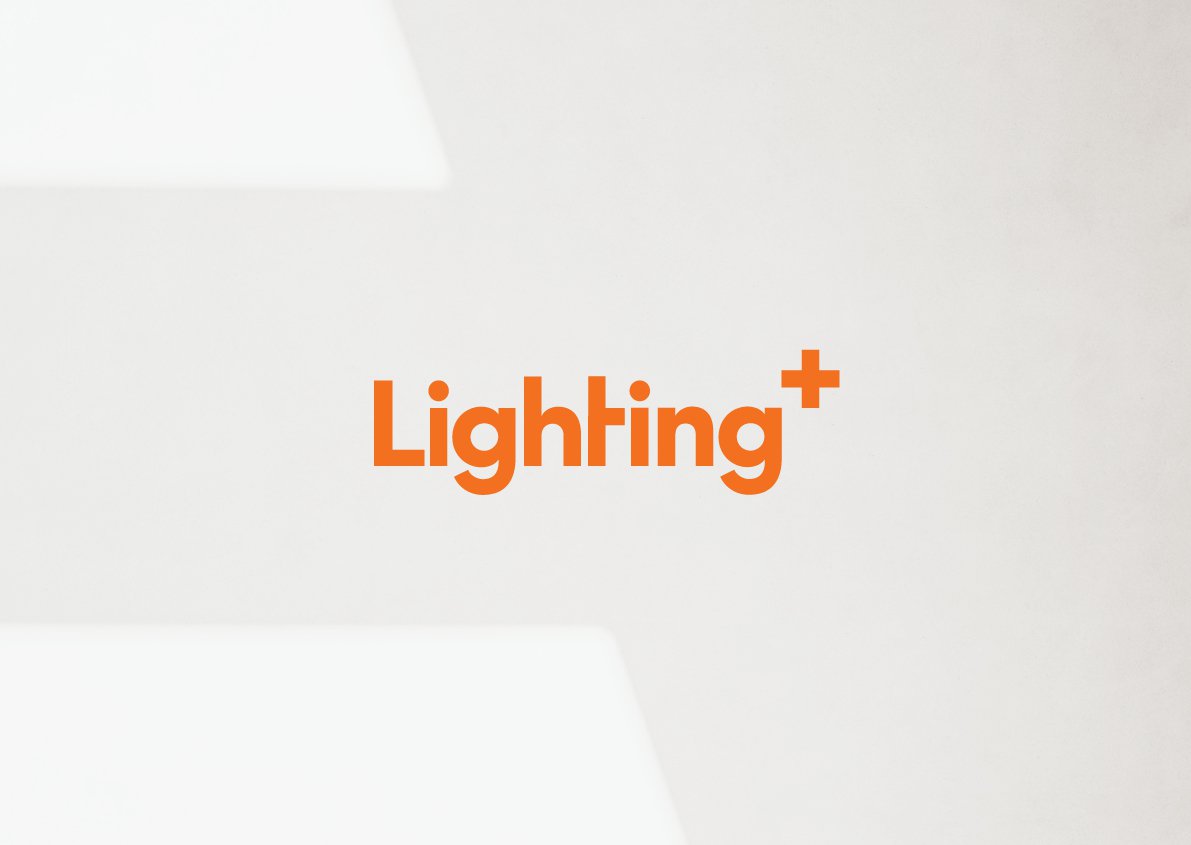 See more signage large scale graphics
See more typography stationery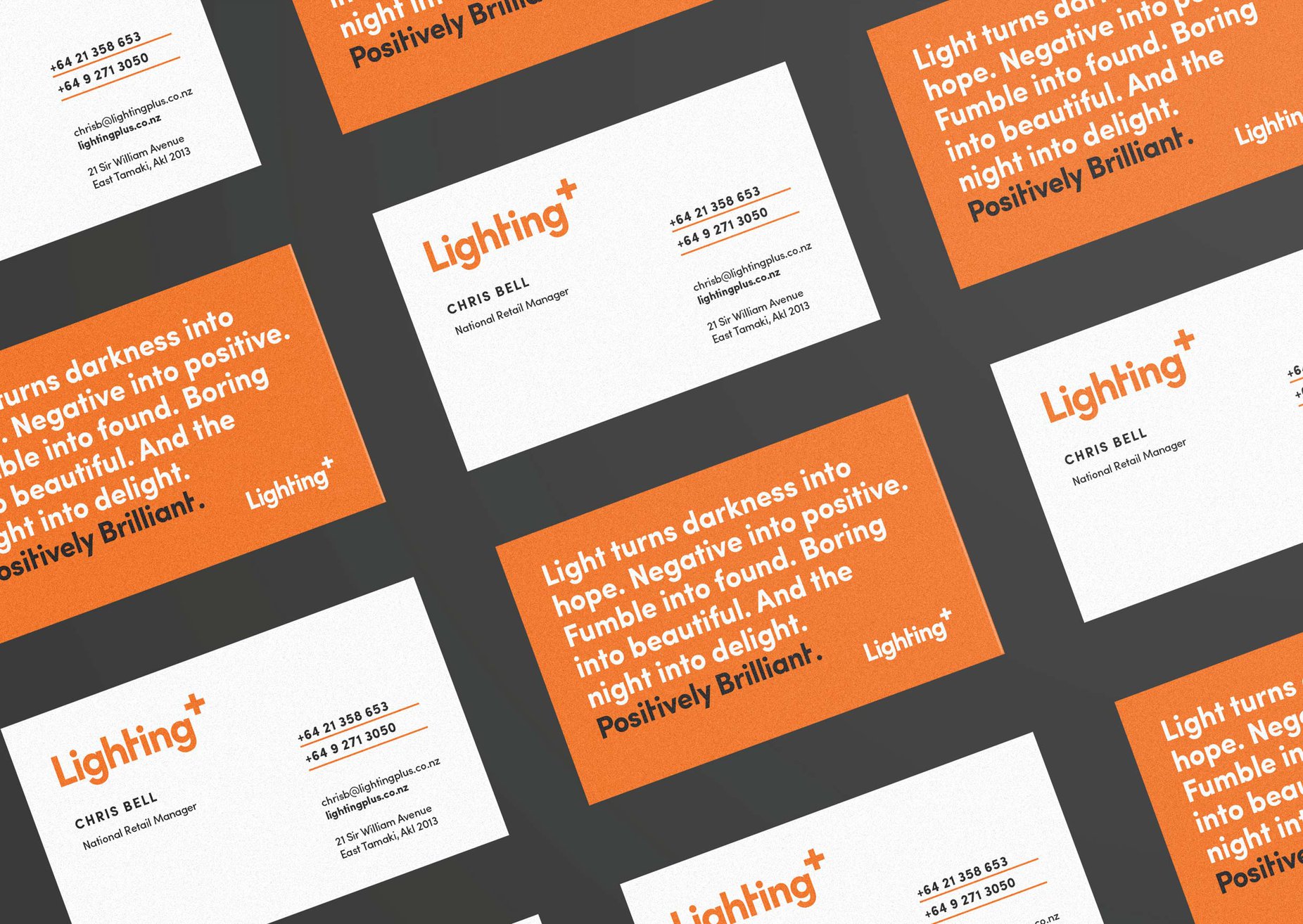 These days, Lightingplus has a contemporary identity that stays true to their passion for lights, reflects their famously friendly customer service style, and shines a light on the company's roots in family. They 'own' the colour orange – an existing brand element that differentiates itself from competitors. The rebrand has been rolled out to every touchpoint possible – from logo and business collateral through to brand story, website, packaging, vehicles, stores and more.
See more press advertising copywriting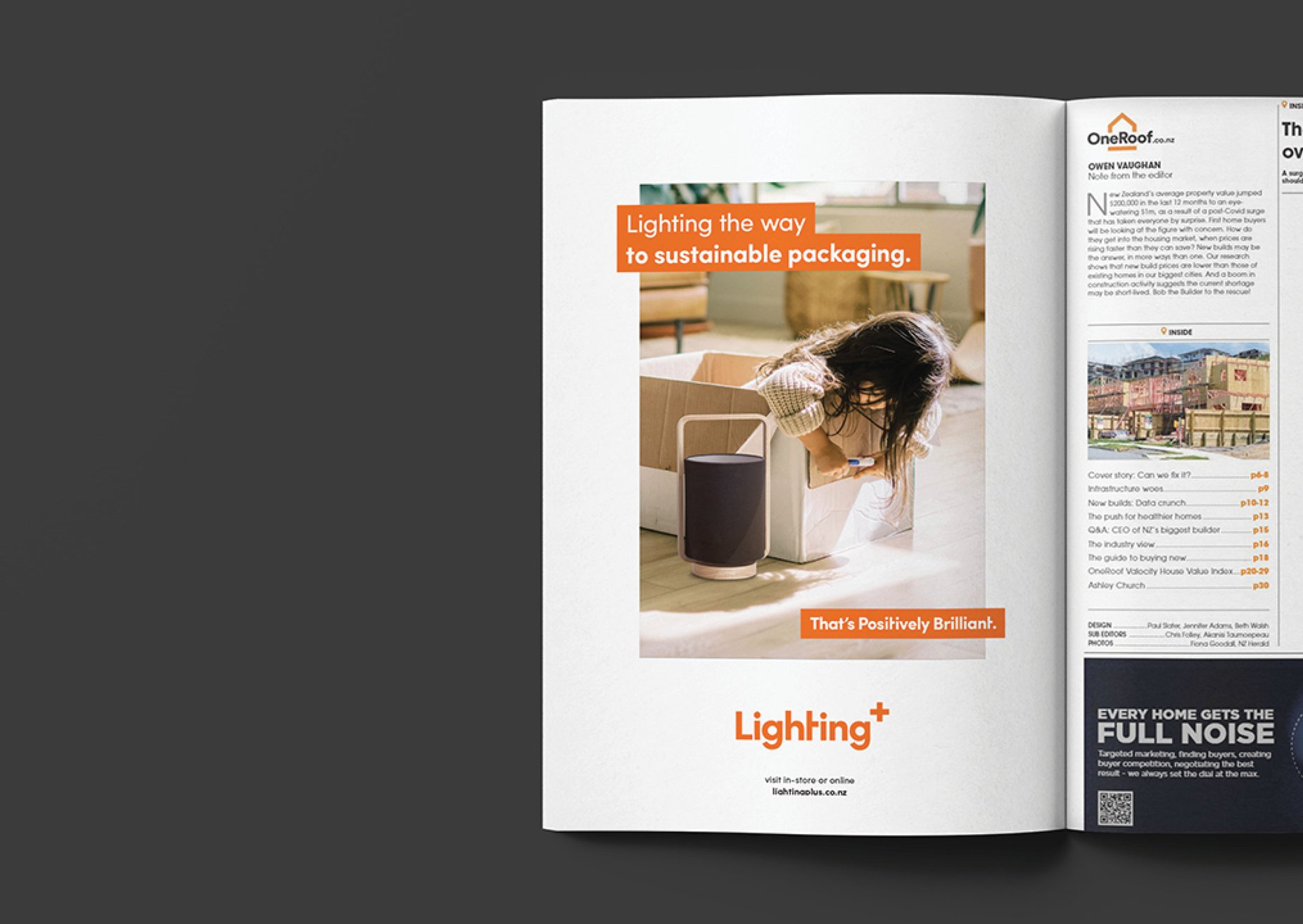 See more brochures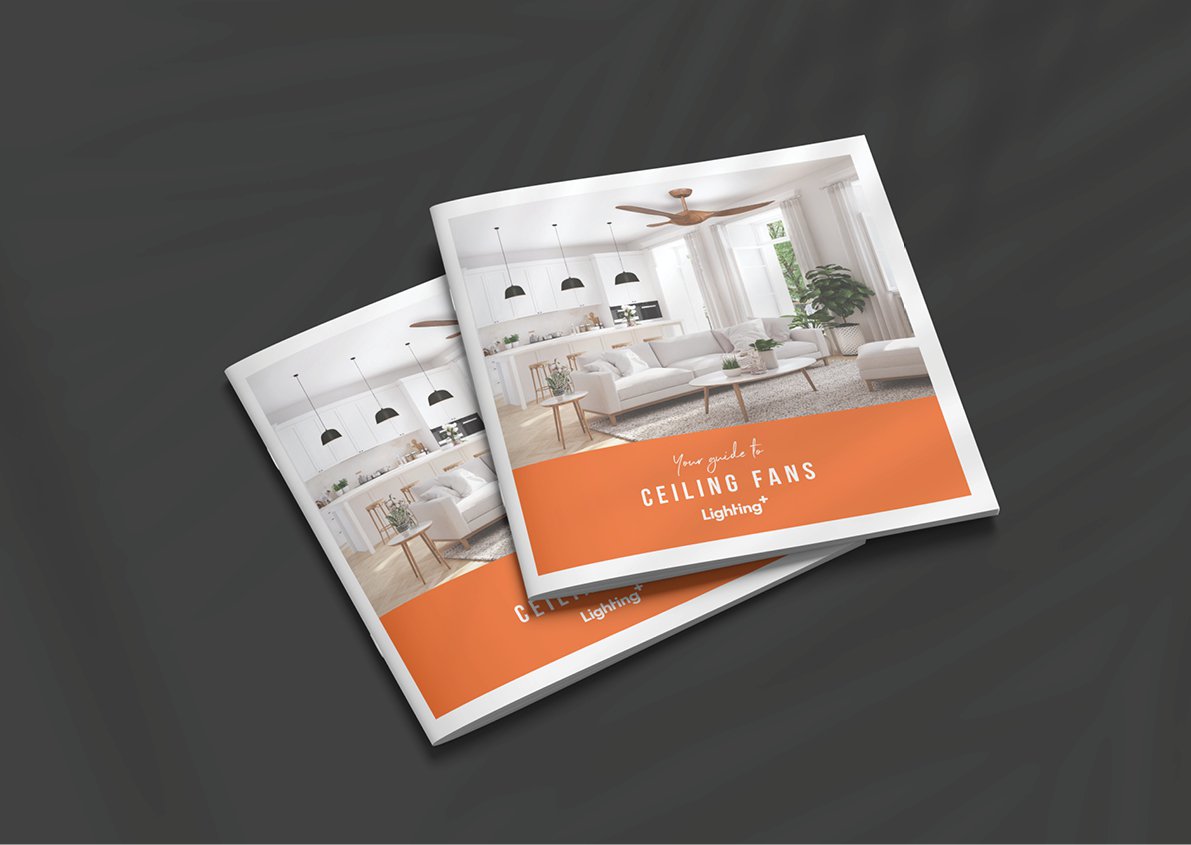 See more packaging brand stories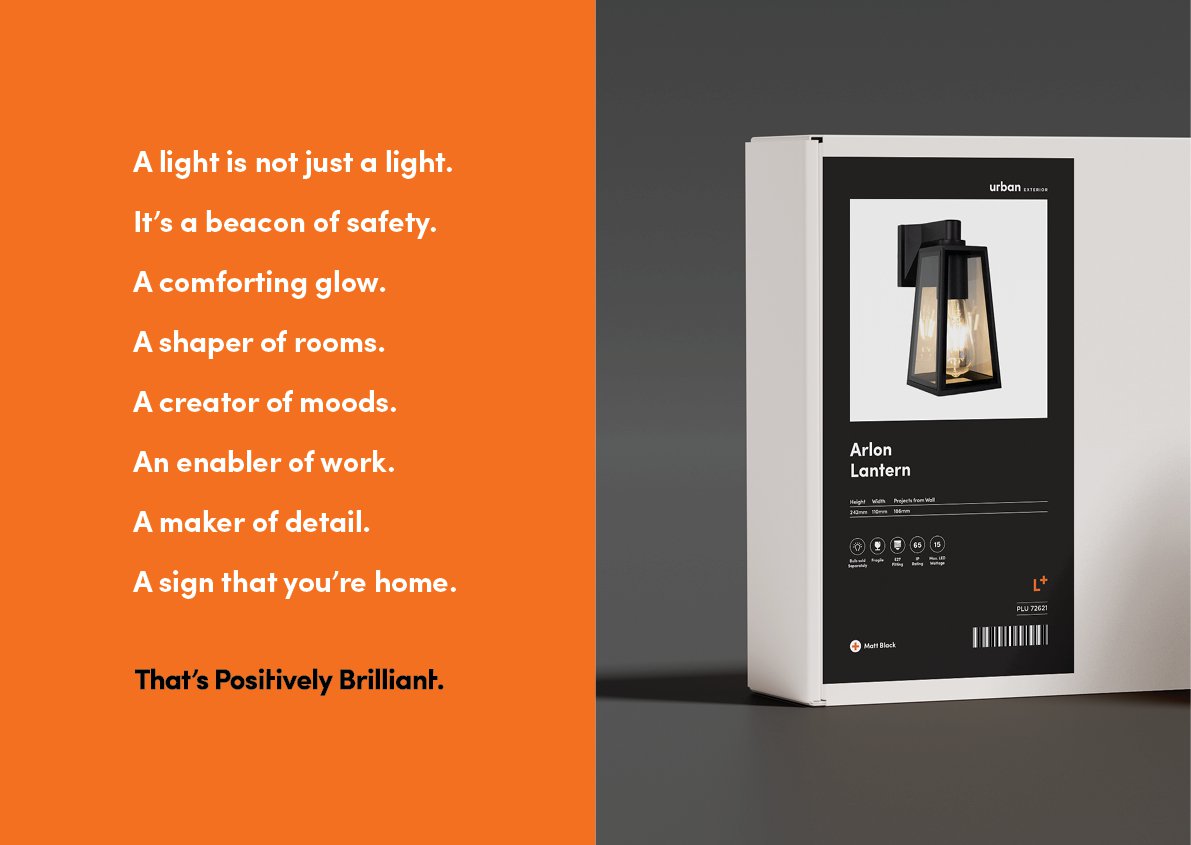 See more stationery
Sales promotions have been crafted with care, ensuring a huge spectrum of versatility across the full range of mediums – from social media, website scrollers and animated google ads to printed in-store posters, tags, and banners.
By lifting the Lightingplus identity into a more timeless space, we've set them up for many years to come.
See more websites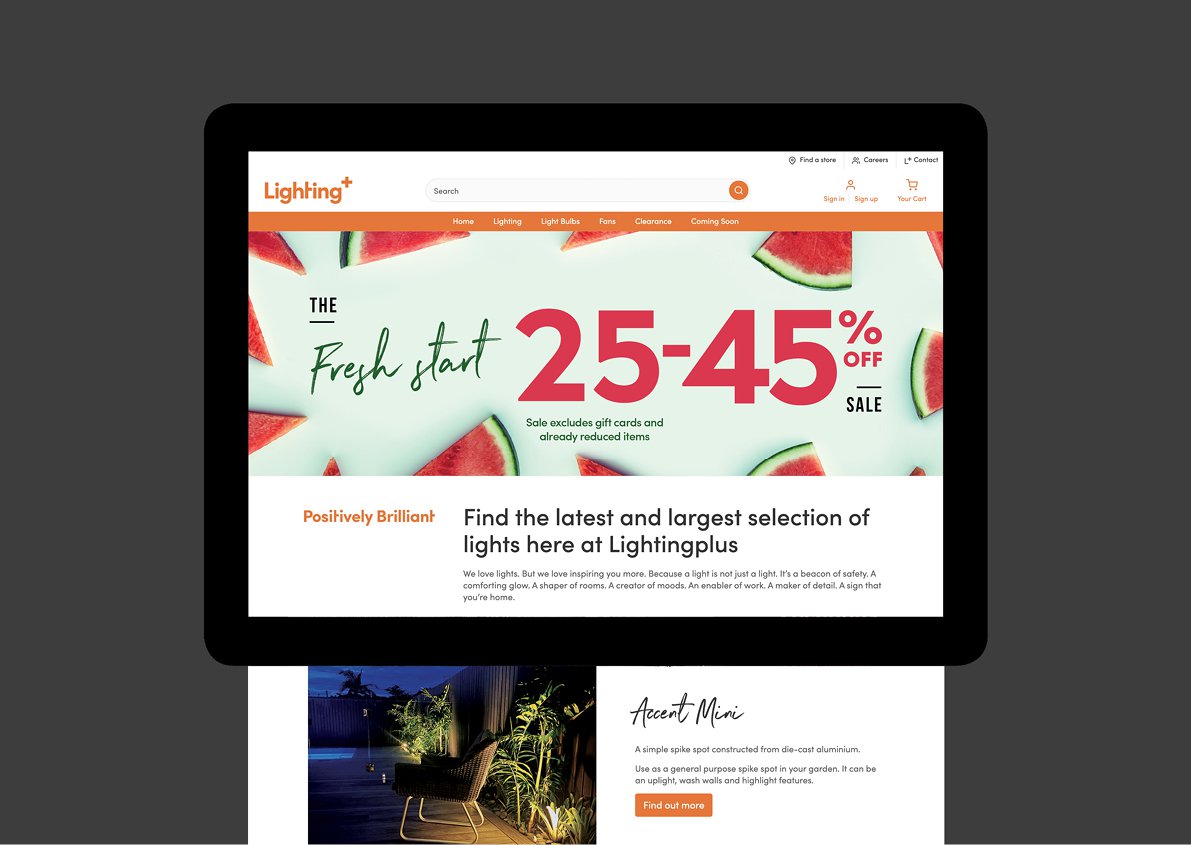 See more digital advertising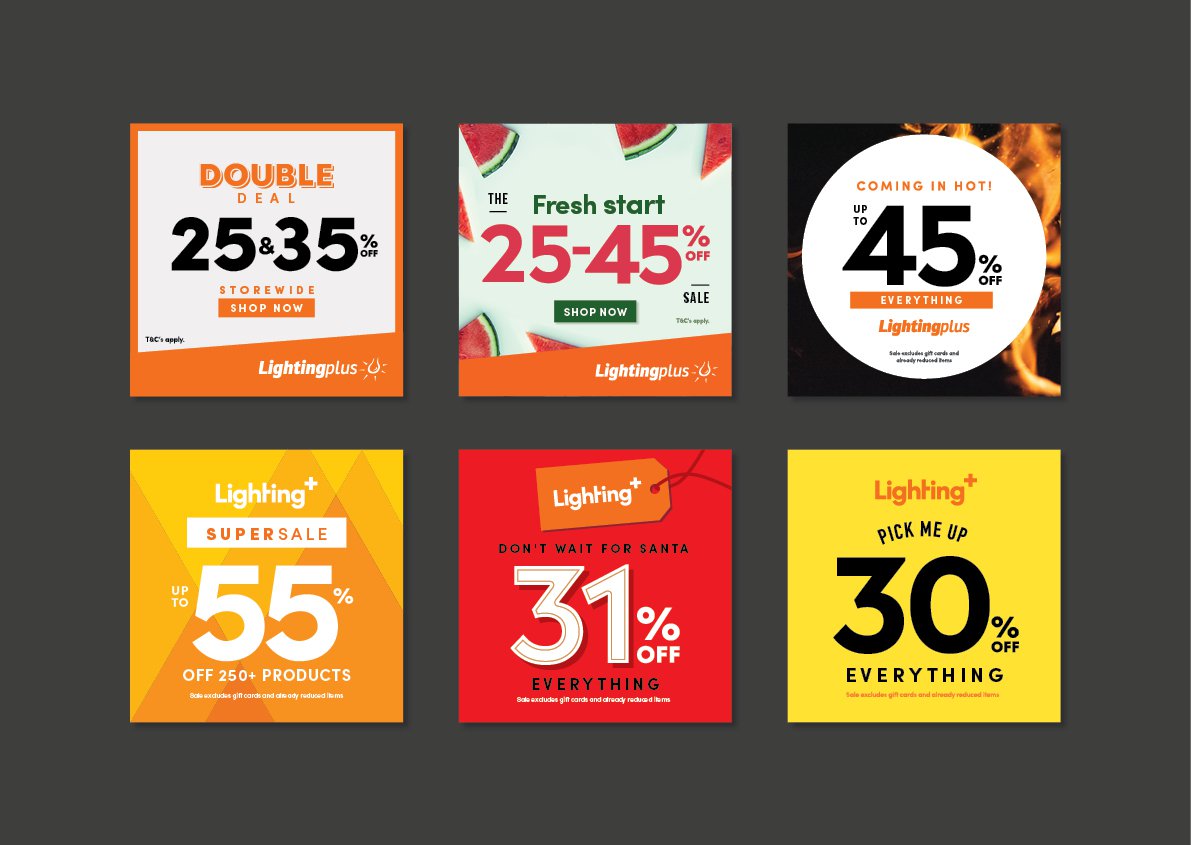 See more digital advertising